Description
CAVALIERS SCHOLARSHIP AUCTION
---
The Wizard of Oz by JC Richard
36″ x 24″ Screen Print, Edition of 275
Printed by D&L Screenprinting
This SIGNED AND NUMBERED limited artists edition print by JC RICHARDS is absolutely stunning. A MONSTER sized 36″ by 24″ hand pulled screen print does more than honor the classic 1939 MGM box office smasher. Kake Gallery is THRILLED to be able to feature this piece as the inaugural CAVALIERS DRUM AND BUGLE CORPS scholarship auction piece. The AUCTION will run until March 1st at which point the AUCTION WINNER and the SCHOLARSHIP WINNER will both be announced. Shipping on this poster will be FREE.
This print is sure to find a place in the heart of any Cavalier, Cavalier fan, Wizard of OZ fan, or Screen Print collector. 100% of the proceeds of this auction will be donated to support the dues of a 2019 Marching Member of the World Famous CAVALIERS!
HAPPY BIDDING!
[row]
[column md="8″]
Kake Gallery is very excited to grant the 2019 Kake Gallery Cavalier Scholarship to 2019's Color Guard Captain, SETH SHARPE.
Seth has marched with the Cavaliers Colorguard since 2016 and will age out in 2019 as the guard sergeant. During the winter, he marched with Lexis in 2017 and The Pride of Cincinnati in 2018 and 2019. Seth was born and raised in Columbus, Indiana and is currently a senior at Indiana University – Purdue University Columbus studying Psychology. He will graduate in May before leaving for his AGE OUT season with the Cavaliers! Seth work's on campus in the Office of Student Affairs, assisting with planning events on campus and any other office needs. He ALSO works with a company called Centerstone in group homes for adults that suffer from mental illness and substance abuse. After his age-out, he intends to move to Dayton, Ohio to be closer to the Pride of Cincinnati and to attend the Ohio State University to pursue a masters in Higher Education And Student Affairs. Thanks for your consideration in contributing to Seth's participation in the creative arts. If you're intersted in supporting Seth, but prefer not to bid on art auctions, you can also sponsor him directly at this link: https://payments.cavaliers.org/collections/sharpe-seth
[/column]
[column md="4″]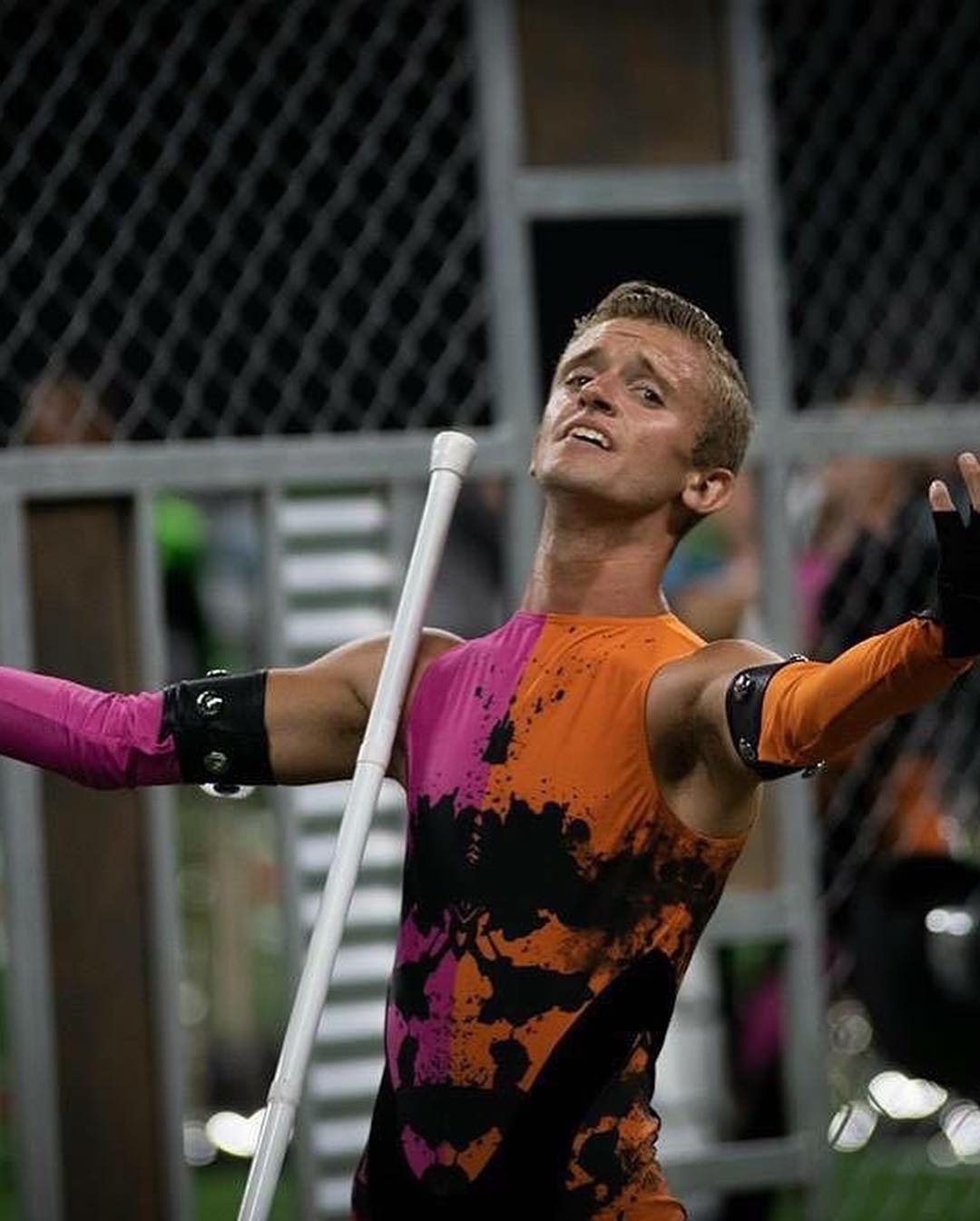 [/column]
[/row]